HOME PAGE

THE ITINERY

ABOUT MOTOR
NEURONE DISEASE

THE TEAM

FAR 165K

TNO 882K

PHOTO GALLERY
click here to send us a message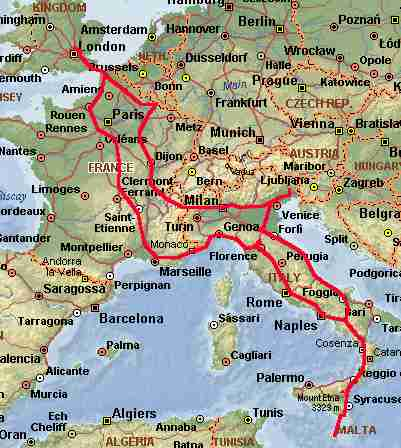 In May of 2003, TNO 882K and FAR 165K were driven to Malta and back (a round trip of about 5000 miles) as part of a charity fund raising event. The first part of the trip incorporated the 2003 'Classic Ford' trip that went to Sedan, on the French/Belgian border. Approximately 80 classic Fords of all types gathered at Dover early on the 9th May for a weekend of 'fun' on the twisty roads of the southern Ardenne. At the end of the weekend, all the cars headed back to the UK, except for 'TNO' and FAR', who turned south for the Journey to Malta instead. The journey to Malta was planned to take in as many racing circuits as possible and in the end we visited :
Reims, Dijon Prenois, Monza, Fiorano, Imola, Misano, Mugello, Monaco, Paul Ricard, Clermont Ferrand, Magny Cours, Le Mans, Rouen Les Essarts and finally Brands Hatch.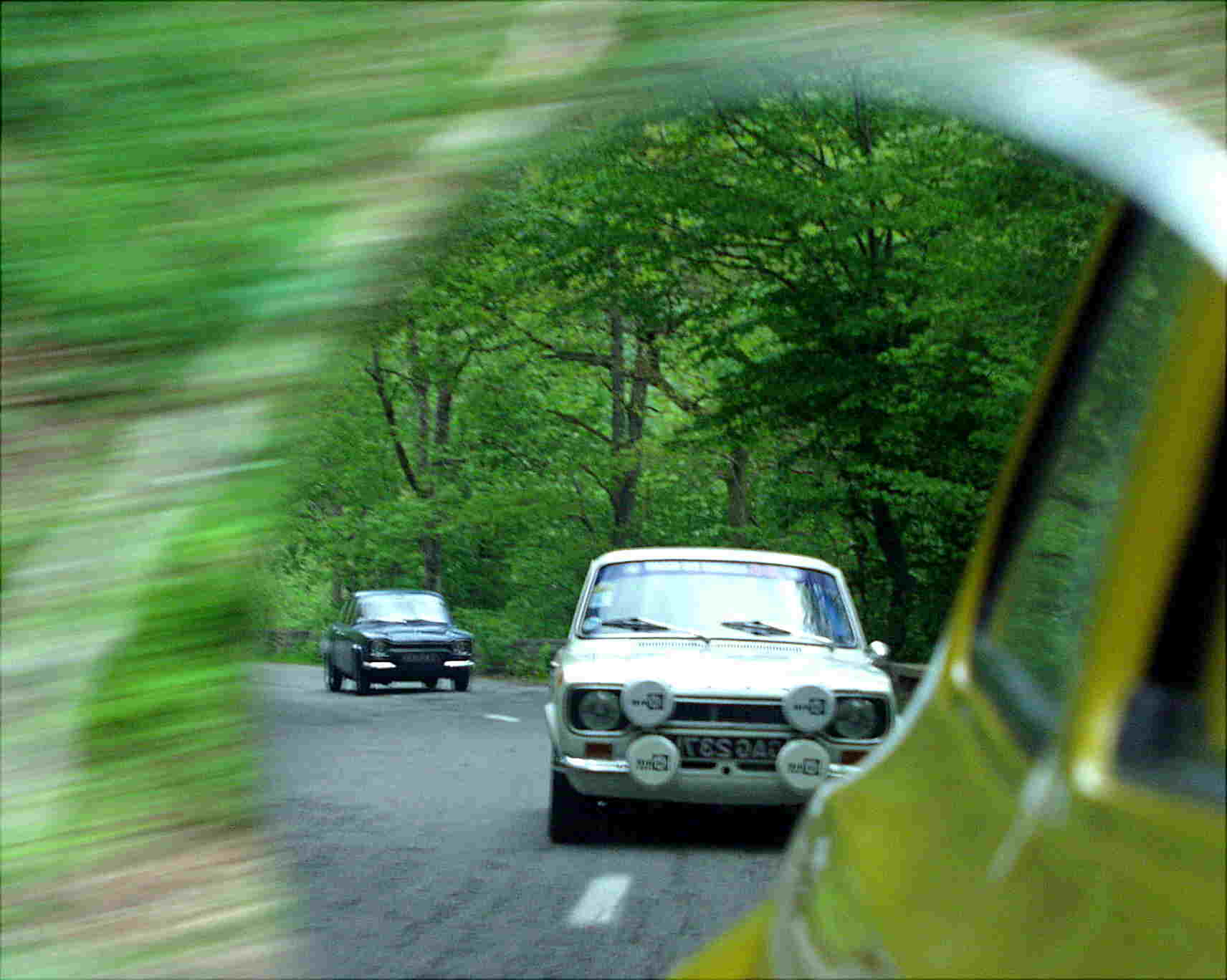 The trip took us through central France, briefly into Switzerland, before travelling through the Mont Blanc tunnel into Italy. From here we travelled across to Udine in the NE corner of Italy, to visit Guiseppe Romano, an active Sporting Escort Owners Club member who we had promised to visit. From here we drove down the east coast of Italy (via the Ferrari factory at Marinello) to catch a ferry across to Sicily. After driving down to the bottom of Sicily we then caught a high speed catamaran to Valetta in Malta.

Upon our arrival in Malta at about 11.30 p.m. both cars were impounded by Maltese customs, as we did not have the 'Green Cards' that our insurance companies told us that we didn't need !! Thankfully, the following morning, after a lot of bureaucracy, we were able to get the cars out of customs, having paid for local insurance at a cost of about £ 80. During our short stay in Malta, we took in a bit of street racing, being interviewed by Malta TV and of course a bit of sight-seeing.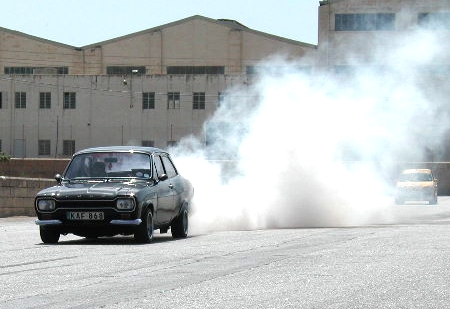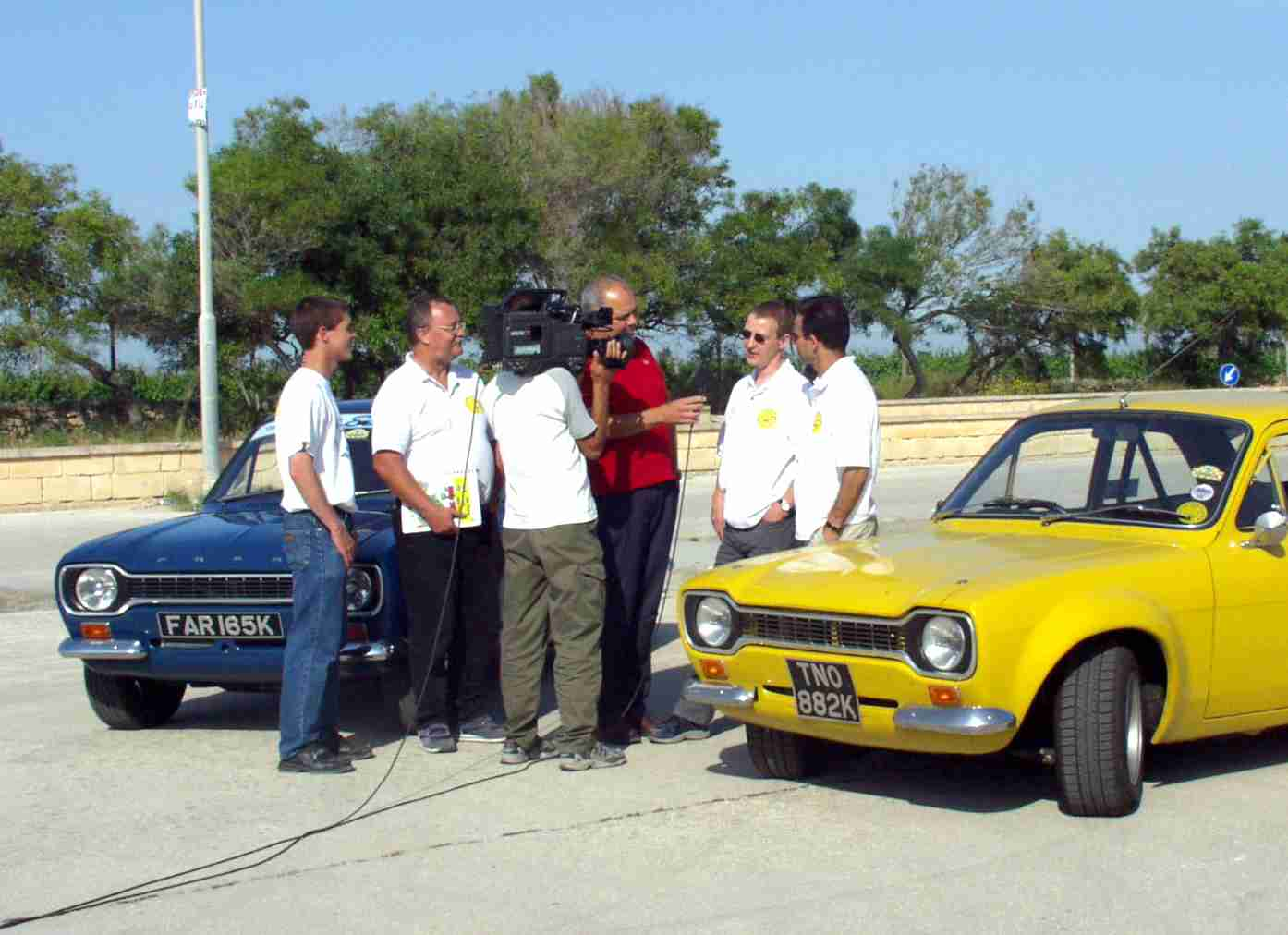 After only three days we started on the return leg of the trip, back up through Sicily, up the west coast of Italy and into SE France. The journey back through France took in Monte Carlo (where we drove around the Grand Prix circuit) Mangy Cours (where we were driven around the track at high speed in a Peugeot people carrier !) and Le Mans (where we tested out the kerbs on the back of the circuit !)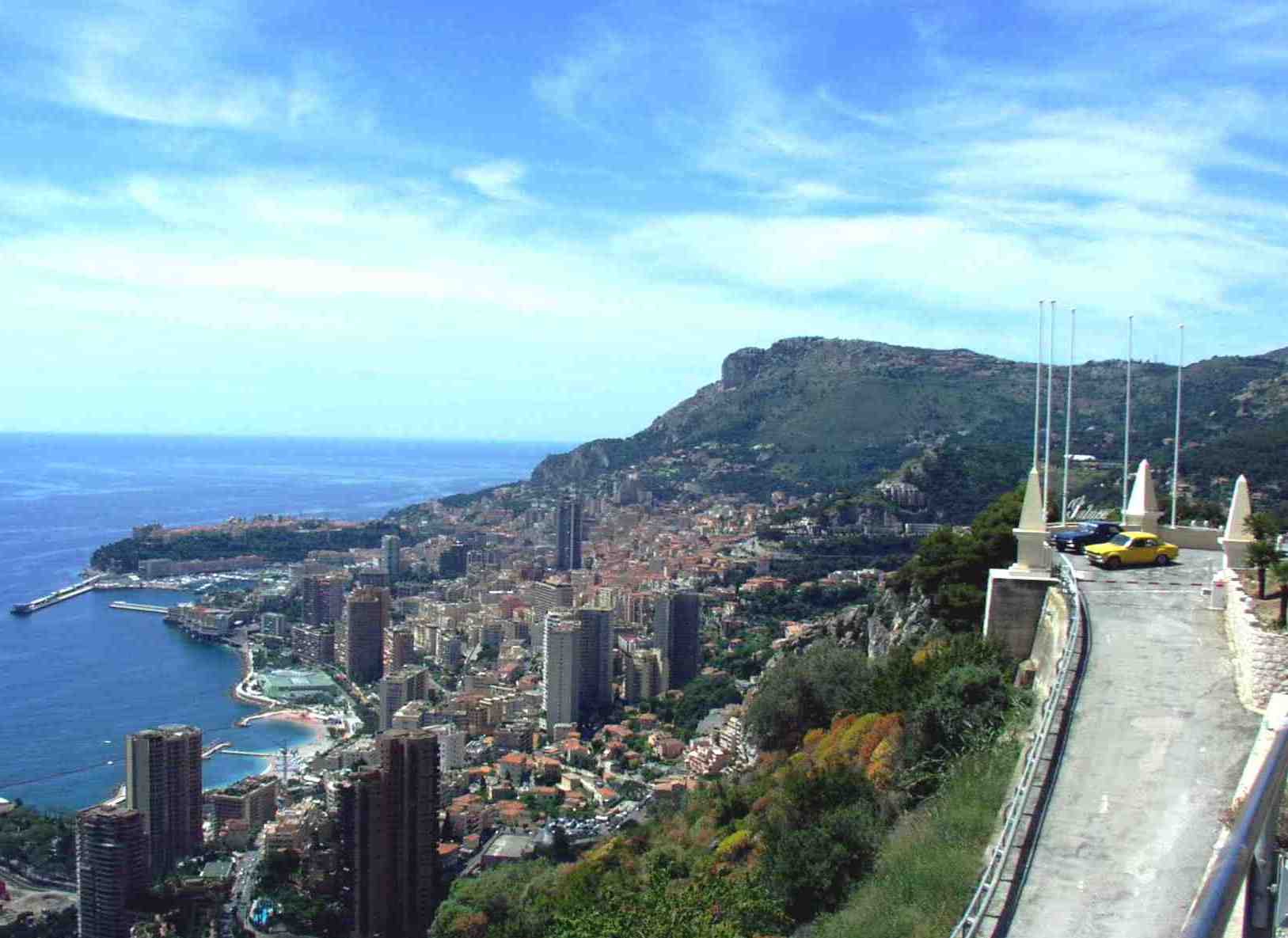 As mentioned, we travelled around 5000 miles during the trip, and there there were no major mechanical problems, (loose brake disc mounting bolts and a snapped alternator mounting bolt). FAR 165K averaged about 35 MPG (approx 650 litres of fuel) and TNO 882K about 27 MPG (approx 700 litres).